Spring is in the air!
There's lots of new & exciting news coming from Namaste Day Spa!
New Eminence Skin Care
Eminence has released a new collection and to celebrate you will receive a special Gift with Purchase – Buy any 2 Microgreens Detox products a receive a FREE 1oz Stone Crop Oxygenating Fizzofoliant™! Plus we will also be giving away ALL 3 of the new products on Facebook so be sure to follow Organic Skin Shop on Facebook!
New Team Members & Appointment Openings
We are happy to welcome Lisa, our newest spa practitioner and Tracy, our newest member of the reception team. We are also happy to announce that we will be open by appointment only on Mondays for your convenience! Please call ahead to book your spot as availability is limted.
New Services
We are excited be offering Dermaplaning & Microneedling services at the spa! As we age, the body's process for replacing old skin cells with new ones slows down. Dermaplaning & Microneedling are safe, non-invasive treatments that stimulate the skin's own production of collagen and help to reverse the clock by tightening skin and banishing fine lines.
Keep reading to learn more about all the new exciting things at Namaste!
Introducing the Microgreens Detox collection, designed to combat the aging effects of free radical exposure, this collection nourishes and repairs skin while helping shield it from further damage. This three piece collection is suitable for all skin types and is designed to cleanse, exfoliate and detoxify with the healing powers of potent microgreens.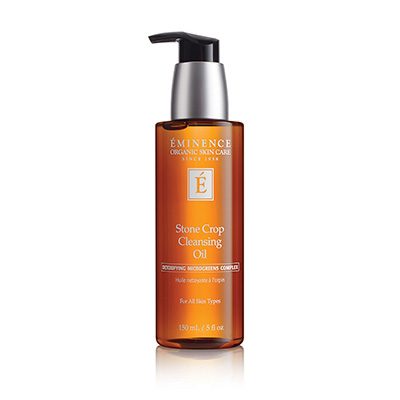 Stone Crop Cleansing Oil
The Stone Crop Cleansing Oil is a non-greasy cleansing oil that restores balance and removes impurities. Sunflower and jojoba oils, combined with brightening stone crop deliver dewy, soft skin after every use. It can be used alone, or as a makeup remover in a two-step cleansing process.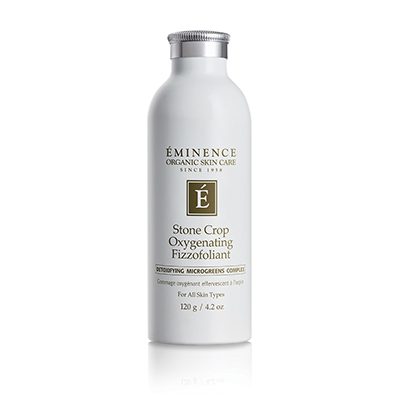 Stone Crop Oxygenating Fizzofoliant™
Gently remove impurities and reveal a gorgeous youthful glow with the Stone Crop Oxygenating Fizzofoliant™. With the help of nutrient-rich microgreens, rice flour and adzuki powder, this powder-to-foam exfoliant fizzes to deliver oxygen to the skin and stimulate its natural healing functions.
Lotus Detoxifying Overnight Treatment
The Lotus Detoxifying Overnight Treatment is infused with melt-in jojoba oil beads to revitalize and detoxify skin for a radiant glow. Worn overnight, this treatment helps prevent water loss and supercharges skin with vitamins and minerals. Layered under a moisturizer, it delivers daytime detoxification and defense against environmental stressors.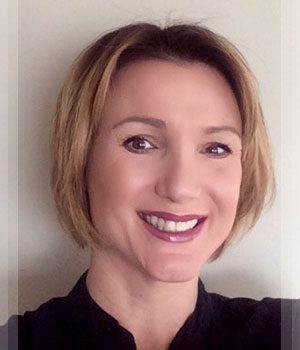 Welcome Lisa!
Namaste is thrilled to welcome Lisa Klonarakis to our team. With over 15 years experience in the industry, she brings an expert touch to everything she does. Lisa  graduated from the esteemed Blanche MacDonald institute at the top of her class in 2002, and has been honing her craft ever since. She specializes in deep massage & facials, and can't wait to meet you!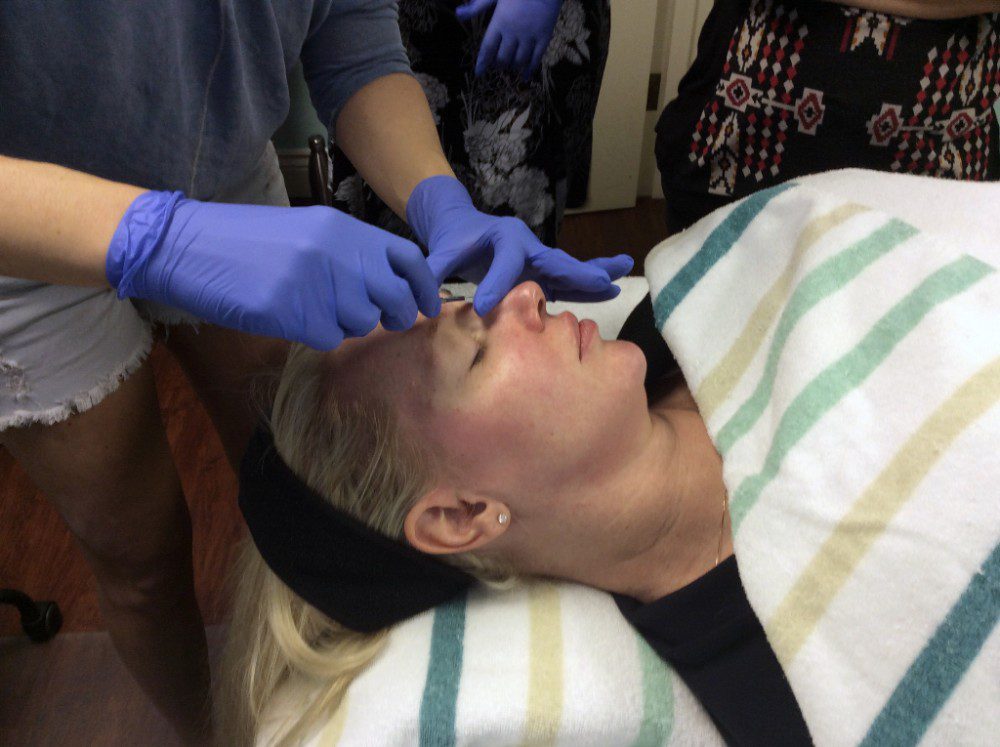 New Services! Dermaplaning & Microneedling
Dermaplaning is a safe and highly effective physical exfoliation procedure that is performed using a blade to gently scrape the surface of the epidermis removing dead skin cells, vellous hair (peach fuzz), impurities and debris.
Learn more…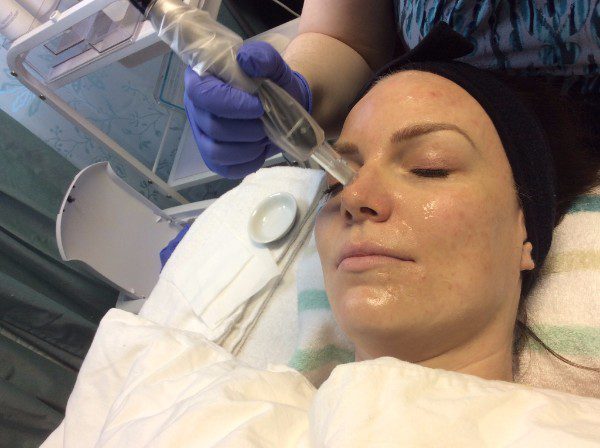 Microneedling is an innovative anti-aging treatment procedure involving gentle penetration of the skin to stimulate the body's natural collagen production. This therapy is a minimally invasive way to address and correct fines lines, acne scars, hyperpigmentation, stretch marks, sun damage and more.
Learn more…