COVID-19 Update
We are very happy to be reopening on May 27th 2020 with enhanced protocols, please update yourself on our new protocols and COVID-19 information below.
New Eminence Collection
Say hello to the new "it" ingredient for health, wellness and beauty: mushrooms! Experience the restorative powers of snow mushroom and reishi mushroom with the NEW Eminence Organics Pure Forest Collection.
News & Skin Care Advice!
Sign up for exclusive deals & info
Shop Eminence
Eminence Organic skin care is all natural and 100% organic. Free of parabens, animal by-products and harsh cosmetic chemicals. Shop for Skin Care…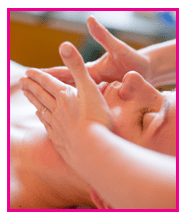 Book an Appointment
Book an appointment with one of our amazing spa practitioners! Connect your body, mind & spirit with a spa appointment at Namaste! Contact us…
Spa Services
We pride ourselves on our ability to offer a complete range of spa services that focus on honouring your body and spirit!  See our Services…
Gift Certificates
Give the gift of spa relaxation! Our gift certificates are available in any amount. Show your gratitude or appreciation, buy a gift certificate here…
---