ABOUT US
About Us
Namaste is an auryvedic term meaning The spirit in me honors the spirit in you. We selected this term as the name of our studio because it describes how we run our practice. Our passion lies in the deep belief in the mind/body/spirit connection; and this is evident in all of our treatments.
Danielle Boucher
Danielle Boucher is excited to be part of the Namaste team. Danielle is French Canadian, born and raised in Quebec. This is where she discovered her love for aesthetics and attended school, graduating in 2001. Danielle is devoted to making sure you feel wonderful during your visit at Namaste. Specializing in Pedicures and Facials, she looks forward to providing you with a relaxing experience!
Bevan Ross
Bevan Ross was raised in the Kootenay's of BC and attended the Aveda Institute in Victoria for Esthetics. Bevan worked at various spas on Vancouver Island and in the Rockies, before making Kelowna home. Her passion for health and well-being can be felt during her serene services. Bevan's specialities are Eminence Facials, Massage and Pedicures. She loves being apart of the Namaste Family and looks forward to giving you a wonderful treatment!
Jannae Huston
Jannae has grown up in Kelowna, and worked in local spas for the last five years. She has completed the full aesthetician course here at MC Collage. She enjoys services focusing on anti aging, acne and sensitive skin treatments, such as our custom facials and eminence spa facials! She looks forward to getting to know you and you're skin!
Jaydia Chmelyk
Jaydia has worked as a Medical Esthetician in Calgary where she received her diploma at Delmar College before making her way to the beautiful Okanagan. She is currently working towards attaining a Bachelors of Science Degree to further her knowledge in the health & wellness industry. On Jaydia's days off you can find her hiking local mountains or simply enjoying the outdoors. Jaydia strives to make you feel your best wether your concern is anti-aging, dry skin, acne, hair removal, or even stress release. She looks forward to meeting you and helping you along your skincare journey!
Kynidi Fraser
Kynidi is a medical esthetician from Edmonton, Alberta. She graduated from the European Institute of Aesthetics in 2021, and once completed she worked under a Dermatologist before making the move to Kelowna. She is passionate about skin health and making others feel beautiful in their own skin. Her favourite treatments to perform are facials, dermaplaning and anything laser! She is looking forward to meeting you and helping you along the way with skin care journey!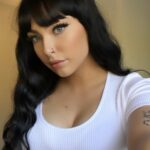 Taylor Guillemin
Taylor Guillemin was raised in Kelowna her whole life. She received her diploma at MC college, and is a hard-working and precise Esthetician with extensive knowledge of Beauty tips, skin care, skin types, products and makeup. Taylor specializes in advanced facials, pedicures, basic facials, waxing services, makeup, lash lifts, brows, full-body hot stone and relaxation massage. Taylor strives to make all her services a place of comfort where clients can relax and have a real spa experience stress free from daily life.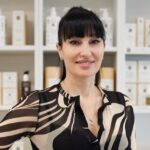 Diana Dodu – Spa Owner
"I love this business because I'm able to have full control over the products that I use, which are predominantly anti-aging, the culture I create, the level of service I provide, and the experience my clients receive. I want each of my clients to be raving fans of what we do! I promise that I will provide you with high quality products, focus on making your service fulfilling and memorable!
Namaste Day Spa prides itself on a high level of expertise in all services and I'm working to achieve the very best experience for my clients."
​
Colin Schaan – Spa Manager
Colin Schaan is a dedicated Spa Manager with a wealth of experience in the wellness industry. Born and raised in Saskatoon, Saskatchewan, Colin has spent numerous years honing his skills as a spa practitioner, specializing in massage and myofascial cupping techniques. If you've visited our spa, you might recognize his friendly face from the front desk, where he has been providing exceptional customer service and ensuring a memorable experience for each guest. Beyond his professional endeavours, Colin is a multi-talented individual with a passion for music. In his spare time, he enjoys playing various instruments and performing in local shows. Keep an eye out for Colin's upcoming performances. He loves sharing his passion for music with others and would be thrilled to have you join him at one of his shows.
Rebecca Perpete
Rebecca, originally from Ontario, followed her passion for aesthetics to Kelowna, where she attended MC College and became a valued esthetician at Namaste Day Spa. Recently, she embarked on an exciting new chapter as the Training Specialist for Eminence Organics in the BC Interior. While no longer providing spa treatments, her presence can still be felt at Namaste, where she contributes her expertise during staff training sessions. Rebecca's transition highlights the strong connection between Namaste and Eminence Organics, ensuring that our guests continue to receive exceptional service and products.
Join Our Team
We are a growing boutique day spa located in the beautiful Okanagan. Namaste Day Spa has been serving Kelowna since 2005, and we are growing at an unprecedented rate. We offer flexible hours, competitive compensation, retail commission, ongoing training and education, an amazing skincare line and so much more.
News & Skin Care Advice
Sign up for exclusive deals, skin care advice and other info!
Sign up for exclusive deals & info
Frequently Asked Questions
Cancellation & Booking Policy
Contact us to book an appointment!
Book an appointment with one of our amazing spa practitioners! Connect your body, mind & spirit with a spa appointment at Namaste!