ABOUT US

About Us
Namaste is an auryvedic term meaning The spirit in me honors the spirit in you. We selected this term as the name of our studio because it describes how we run our practice. Our passion lies in the deep belief in the mind/body/spirit connection; and this is evident in all of our treatments.
Rebecca Perpete
Rebecca Perpete loves practicing as an aesthetician with the Namaste Day Spa team. Having lived in Ontario most her life, she moved to Kelowna where she attended aesthetics school at MC College. She has a passion for making each interaction warm and welcoming and will always greet you with a big smile. Rebecca's specialities are Massage, Facials and Waxing – her clients always leave feeling exceptional.
Danielle Boucher
Danielle Boucher is excited to be part of the Namaste team. Danielle is French Canadian, born and raised in Quebec. This is where she discovered her love for aesthetics and attended school, graduating in 2001. Danielle is devoted to making sure you feel wonderful during your visit at Namaste. Specializing in Pedicures and Facials, she looks forward to providing you with a relaxing experience!
Kim Perpete
Kim Perpete founded Namaste Day Spa in 2007 – with the vision of a quaint, friendly, home spa specializing in hair removal, massage and Eminence Organic skincare. After thriving through cancer and selling the spa to it's current owner, Kim is ready to come back and do what she loves most… connecting with clients! Her specialty is working with all skin types and prescribing a skin care routine that works. Kim is a licensed esthetician, Shiatsu massage practitioner, and former owner/operator of Namaste Day Spa. She holds multiple certificates in various modalities including dermaplaning & microneedling, spa management, skin analysis and infection control.
Bevan Ross
Bevan Ross was raised in the Kootenay's of BC and attended the Aveda Institute in Victoria for Esthetics. Bevan worked at various spas on Vancouver Island and in the Rockies, before making Kelowna home. Her passion for health and well-being can be felt during her serene services. Bevan's specialities are Eminence Facials, Massage and Pedicures. She loves being apart of the Namaste Family and looks forward to giving you a wonderful treatment!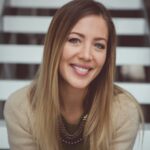 Aislinn Nadeau
As an artist from Toronto, Aislinn has always been interested in beauty and working with her hands which drew her to aesthetics. Upon moving to Kelowna with her husband, she finished her studies at Mirage Spa Education Institute in Victoria; as well as her practicum at Namaste and has been "loving it ever since".
Feel free to book for a relaxing experience!
"I can't believe I get to do what I love for a living, thank you for the opportunity to make you feel beautiful and assist in healing in whatever capacity".
Join Our Team
We are a growing boutique day spa located in the beautiful Okanagan. Namaste Day Spa has been serving Kelowna since 2005, and we are growing at an unprecedented rate. We offer flexible hours, competitive compensation, retail commission, ongoing training and education, an amazing skincare line and so much more.
News & Skin Care Advice
Sign up for exclusive deals, skin care advice and other info!
Sign up for exclusive deals & info
Frequently Asked Questions
Cancellation & Booking Policy
Contact us to book an appointment!
Book an appointment with one of our amazing spa practitioners! Connect your body, mind & spirit with a spa appointment at Namaste!