LASER ACNE TREATMENT
Acne is rather a complex medical problem which is best dealt with your physician. It is caused by the inflammation of your skin glands and the tiny, narrow canals in the skin known as hair follicles. Acne can develop as pimples and other lesions almost anywhere on the body and most commonly appears on the face, neck, chest, upper back, and shoulders.  We can perform acne treatments on any of these areas.
Treatments
While both prescription and over-the-counter treatment options are offered for acne, these may not work for everyone. When acne is acutely obstinate or severe, a more improved solution may be required. Alma's ClearSkin is the first technology to combine a non-ablative laser with simultaneous contact cooling and vacuum technology to effectively and safely treat acne.
Alma (the laser manufacturer) highly recommends completing a series of treatments for full results. Book in 2x a week for 4 weeks. Please note that the laser treatment cannot be performed while on accurate or any photosensitizing medications.
Full Face

3 sessions

6 sessions

$110.00

$297.00

$561.00

Face & Neck

3 sessions

6 sessions

$145.00

$391.50

$739.50

Face, Neck & Chest

3 sessions

6 sessions

$198.00

$534.60

$1009.80

Partial Face

3 sessions

6 sessions

$99.00

$267.30

$504.90
Sanitization / Hygienic Standards
Next to client comfort, cleanliness is our number one priority at Namaste Day Spa. You can rest assured knowing that every surface you touch has been sanitized before your arrival; and every implement used during your service has been sterilized using hospital-grade chemosterilants.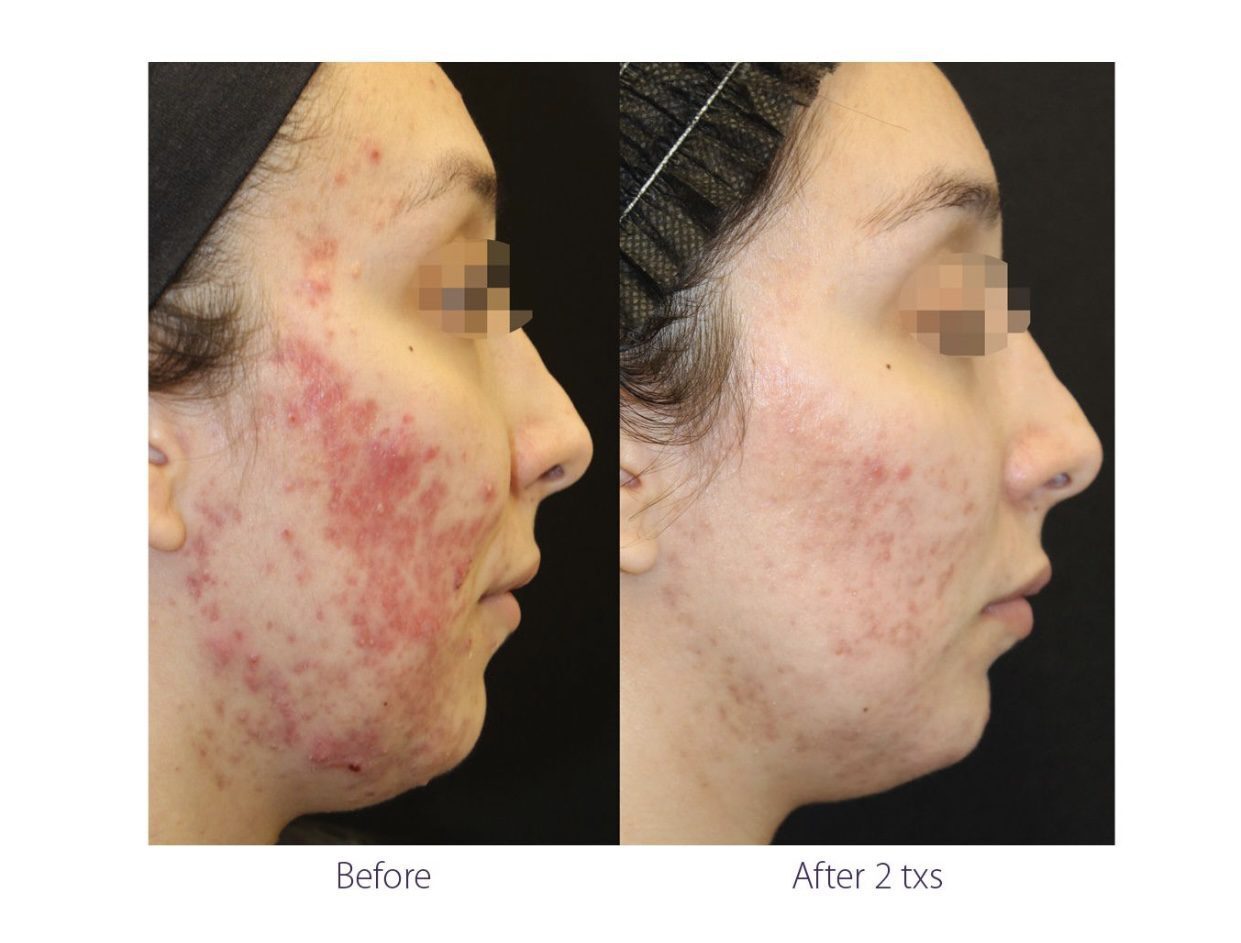 Contact us to book an appointment!
Book an appointment with one of our amazing spa practitioners! Connect your body, mind & spirit with a spa appointment at Namaste!