MASSAGE
Escape the stress of your day-to-day routine and indulge in our unique bodywork experience at Namaste Day Spa. Our licensed estheticians offer a variety of relaxation massages that aim to unify your body, mind, and spirit providing a truly unique experience. Please note that we do not offer clinical massage therapy at this time.
This 60-minute treatment is available, or upgrade to a 90-minute session and enjoy a mini Eminence facial treatment as well.
Experience the difference of our bodywork approach and treat yourself to a relaxing massage at Namaste Day Spa.
Treatments
| 60 minutes | $124 |
| --- | --- |
|  90 minutes * | $140 |
We built our reputation on this one!
* 90 minute massage features a mini eminence facial treatment
FAQ
We understand that clients may be concerned about getting oil in their hair during a facial or massage. However, we encourage you to let go and fully indulge in the experience. Our practitioners are trained to provide a thorough and effective treatment, which includes working on the scalp and hair. It's part of the process to ensure that you receive the maximum benefit from your treatment. We suggest booking your appointment on a day when you don't have to worry about looking perfect afterwards, so you can fully enjoy the relaxing and rejuvenating benefits of our treatments. Let us take care of you from head to toe!
However, we understand that some clients may have specific needs or preferences, so please let us know if you absolutely do not want a scalp massage and we will do our best to accommodate your request.
Treatments
All services performed at the spa are for both men and women
Sanitization / Hygienic Standards
Next to client comfort, cleanliness is our number one priority at Namaste Day Spa. You can rest assured knowing that every surface you touch has been sanitized before your arrival; and every implement used during your service has been sterilized using hospital-grade chemosterilants.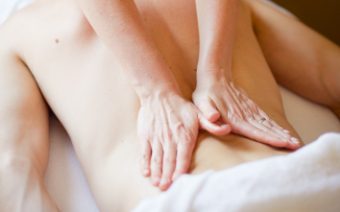 Contact us to book an appointment!
Book an appointment with one of our amazing spa practitioners! Connect your body, mind & spirit with a spa appointment at Namaste!