At Namaste Day Spa our passion lies in the deep belief in the mind/body/spirit connection; and this is evident in all of our spa treatments. We pride ourselves on our ability to offer a complete range of spa services that focus on honouring your body and spirit! This month we've decided to feature Shiatsu Therapy as many people may be unfamiliar with this ancient form of bodywork. If you've ever seen Shiatsu massage or Shiatsu therapy on a menu of spa services and wondered "What is that?" we are here to answer your questions!
What is Shiatsu Therapy?
Shiatsu is holistic physical therapy originating from Japan that supports and strengthens the body's natural ability to heal and balance itself. Our practitioner will use her elbows, hands, knees, and sometimes feet to apply pressure to points on the body. Kneading, pressing, soothing, tapping, and stretching techniques are performed. It is deeply rooted in Traditional Chinese Medicine (TCM) and focuses on healing the whole person – not just the physical body but also the psychological, emotional and spiritual aspects of being.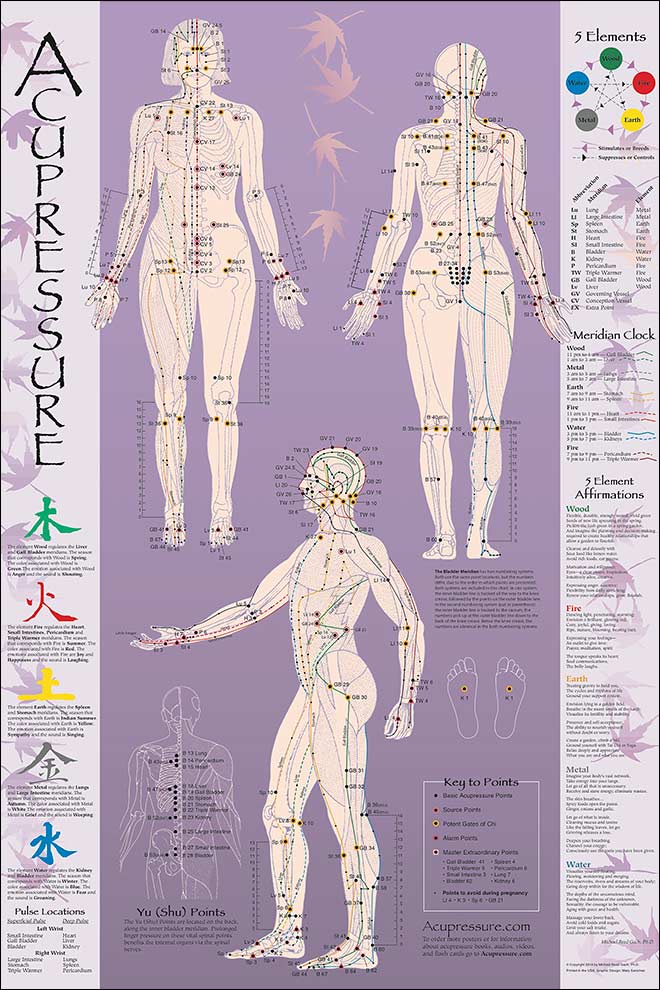 One of the fundamental concepts of TCM is Qi (pronounced "chi"). Qi flows in specific pathways within the body called meridians and is the vital energy in our body that underlies all functioning. When Qi flows abundantly and unobstructed in the meridians good health, is present. If Qi is deficient or out of balance then symptoms such as regular colds/flus, headaches, muscle pain, or digestive difficulties may arise. Our Shiatsu therapist accesses the Qi through points along the meridians to stimulate and harmonize the flow of Qi throughout the body.
What are the benefits of Shiatsu?
Shiatsu therapy is very beneficial for the body and mind. It is an effective stress reducer and helps to restore and maintain the body's energy, it can be especially helpful to those suffering from fatigue and overall weakness. Some of the benefits of shiatsu include:
Improved circulation
Reduced stress and tension
Relief from headaches
Promotes healing from sprains and similar injuries
Reduces problems with stiff neck and shoulders as well as backaches (including sciatica)
Coughs, colds, and other sinus and respiratory problems
Helps those dealing with insomnia
Aids in treatment of such various things as digestive disorders, bowel trouble, morning sickness, and menstrual problems
And many other conditions
Meet our Shiatsu Practitioner: Alba Nadal
Alba is a talented Shiatsu practitioner and passionate Registered Holistic Nutritionist (R.H.N). She graduated from The Canadian School of Natural Nutrition in 2009 and Studio Chi Shiatsu Massage School in 2016. Her interests in Eastern medicine and philosophy, yoga, energy work, and holistic pursuits keep her balanced and open to infinite growth. She's excited to share her knowledge and passion with clients at Namaste Day Spa.
Shiatsu Special: Save 20% off your shiatsu treatment when you book with Alba!